My brother is in town this weekend for a business conference. He generously hauled up our "new" couch that we inherited from my aunt & uncle (Thanks, guys!) Last night we went to dinner and since he had a friend with him, the obvious choice was
Clark's Fish Camp
. If you're a Jacksonville native, you've probably visited this rustic restaurant on the creek. If you're not from around here or you just haven't been--you're missing out!
Highlights of Clark's:
They host the largest private taxidermy collection in America, which is displayed throughout the dining areas. I'm talking lions, tigers, giraffes, and a multitude of other animals--some of which I couldn't even identify. (I'm pretty we spotted at least one honey badger though!)
Their menu boasts everything from Southern basics like fried shrimp and grits to exotic selections including llama, python and kangaroo.
A recently added large aquarium features a 5 foot alligator named Lilly.
Beautiful location on Julington Creek--when the weather is nice you can sit outside and enjoy the view.
Clark's is always my choice when I have friends visiting from out of town, and it never fails to please.
Last night we started with BBQ Chargrilled Gator Toes: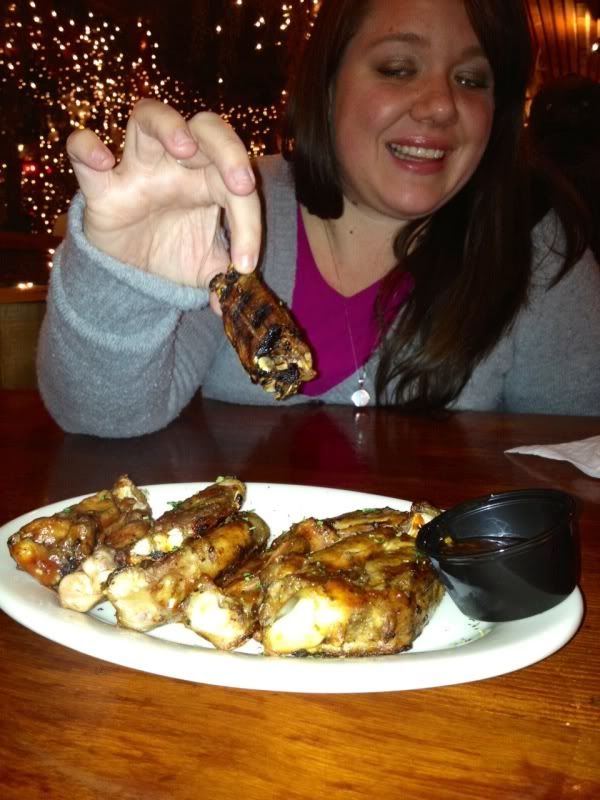 You can see I was a little skeptical, but they actually were pretty good. Just like chicken. Even better when dipped in the accompanying Toe Jam sauce!
Next we sampled fried Kangaroo. I don't know how I feel about eating kangaroo, but it was delicious! I'm usually not a huge fan of "gamey" meat. I'll eat venison but it's not my favorite. The kangaroo was impressively good though! Next time, we plan to try the llama, python and antelope.
For dinner we stuck to more commonplace choices. I had delicious coconut shrimp, while Josh, of course, chose the largest steak on the menu:
Yes, folks, he finished it all. And ate his black eyed peas and macaroni and cheese, too. My husband is impressive.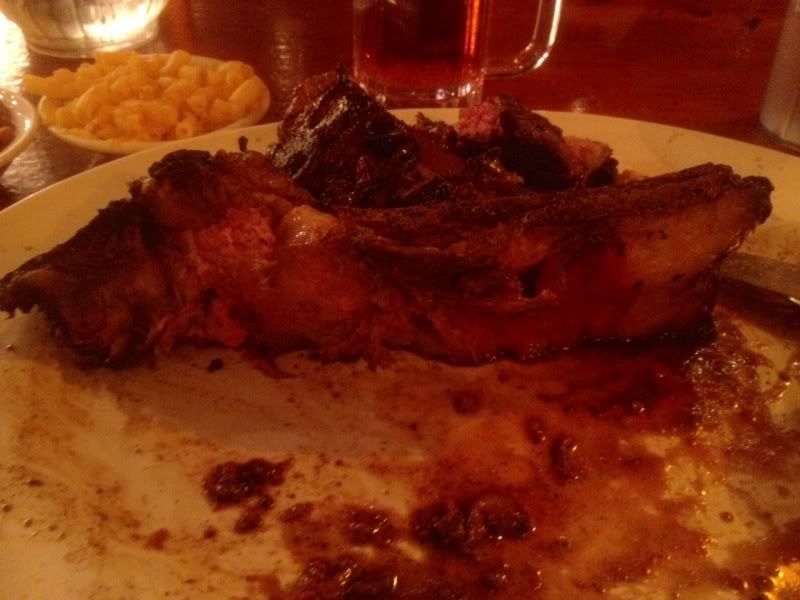 If you're looking for good food and a good time, I highly recommend Clark's Fish Camp. It's always an adventure!