Have I got a treat for you today! I started following
Skye's blog at Neathering our Fest
recently and was so impressed when she introduced these
collegiate note cards
in her Etsy shop, Thumbprint Designs. I commented that I couldn't wait to see some Florida Gator ones, and lo and behold, Skye asked for some help in designing them! All I did was email her a few phrases related to UF & the Gators, but I am so proud to be part of this.
Last night she sent me a copy of the subway art she designed, and I am in
love
. I cannot wait to print this and mat it and hang it on our wall!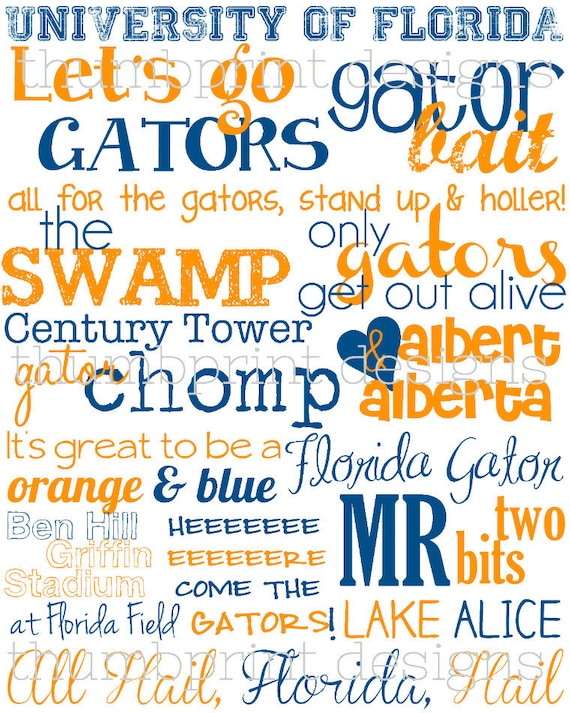 The UF note cards should be up in her shop pretty soon, too, and I cannot wait to see those. I know I will be buying a pack (or six) to send to friends during football season!
If you're not a Gator fan, Skye has some plenty of other teams to choose from, with more coming soon! Make sure you check out
her shop
and
her blog
!
UPDATE:
Skye sent me an email letting me know the note cards are up, and as expected, they are fantastic!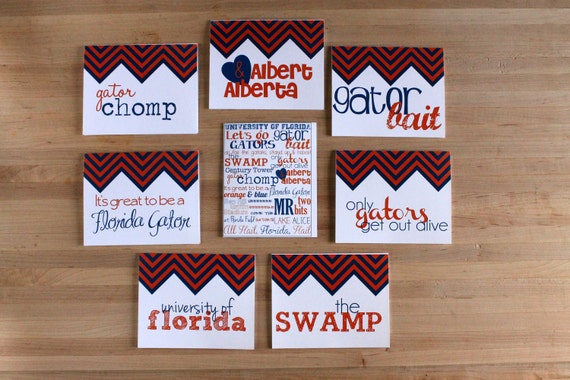 These will make perfect gifts for all the Gator fans in your life!
Click here
to order your set.