Not along ago I shared with you the
projects and recipes
I had already completed from all the pinning I do on Pinterest. (Speaking of, did you see the new button I added? To the right? It says "Follow Me on Pinterest". Click it. Because once you follow me, I can follow you back, and I always need new inspirational people to follow and repin!)
The ratio of what I have pinned "to do" and what I have actually done is about a bajillion to one. I chose my favorites from my Craft & DIY board, otherwise I'd still be staring at all my pins trying to pick favorites! Here are some of the things on my list to do...
This is something I pinned a long time ago and have been really excited about doing for the new year. Actually, it's good that I'm writing this, because I've been so excited about it that I forgot to get it ready! The good news is, this is an extremely simply project--just a mason jar and some slips of paper. I want to use it to record the little moments of 2012 that we would normally not remember, and then next New Year's Eve, we can read them all.
Lotion Bottle --> iPhone Charger (credit)
This is one of those pins that is so simple yet so amazing! I am constantly plugging my iPhone in wherever I can find a plug, usually in the kitchen while I'm cooking dinner. And while nothing has happened yet...let's just say my odds aren't good. This is a cheap solution, and so cute! I can't wait to make this.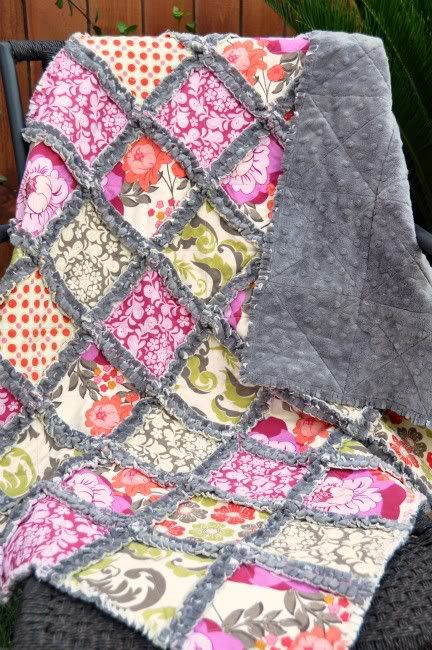 Oh.My.Word. I am in love with this quilt! In college, my roommate and I went through a phase where we made rag quilts for everyone we knew. Let's just say the phase ended with a broken vacuum cleaner and lots of blood. The quilts did turn out pretty though. And since it's a rag quilt, details aren't so important, so I am sure I can manage this. I especially love the way the grey creates borders on this one, and the color and fabric choices are gorgeous.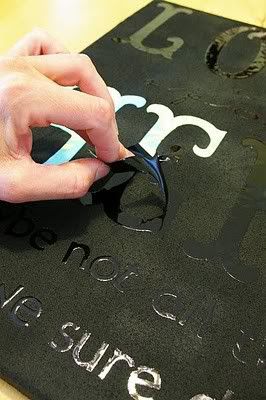 I have seen a couple of different versions of the DIY Quote on Canvas. There's this one, which I love, and also one with wooden letters glued onto the canvas and painted the same color, which I love as well. I can't decide which one I actually want to make. I also have a couple of quotes and song lyrics that I can't decide between... I may end up making both types of canvases so I don't have to choose!
I am in love with this. As I've said, I can sew sort of a straight line, but the idea of no-sew appeals to me much more. I really want to go scour a thrift store for a cute long sleeve shirt and do this! A little bit of stitch witchery and a button... I can handle that!!
So there's a few of my favorite pins that are on my to-do craft list. One of my news year's resolutions is to actually start and finish projects, so hopefully I'll get these done!
Do you have any projects on your "to-do" list? How do you motivate yourself to start and finish them??